📚 back to school, the sustainable way
School is officially back in session! And back to school shopping has never been easier at The Nada Shop. Whether it's supplies to take to class with you, items to de-stress, or simply materials that make the back to school transition easier, we've got it all. Below are some of our favorite products for this busy time of year.
SPRITZ, SPRITZ! 💦 ROOM, BODY, AND LINEN SPRAY
The Nada Shop's Room, Body and Linen Spray is crafted with big love in small batches. Use it to create a calming (or stimulating) environment at home, on your body as a natural perfume, or on your bed after a long day of studying. Sold in a 4 oz mist sprayer and bulk 16 oz refill bottles so you can reduce, reuse, and refill at home!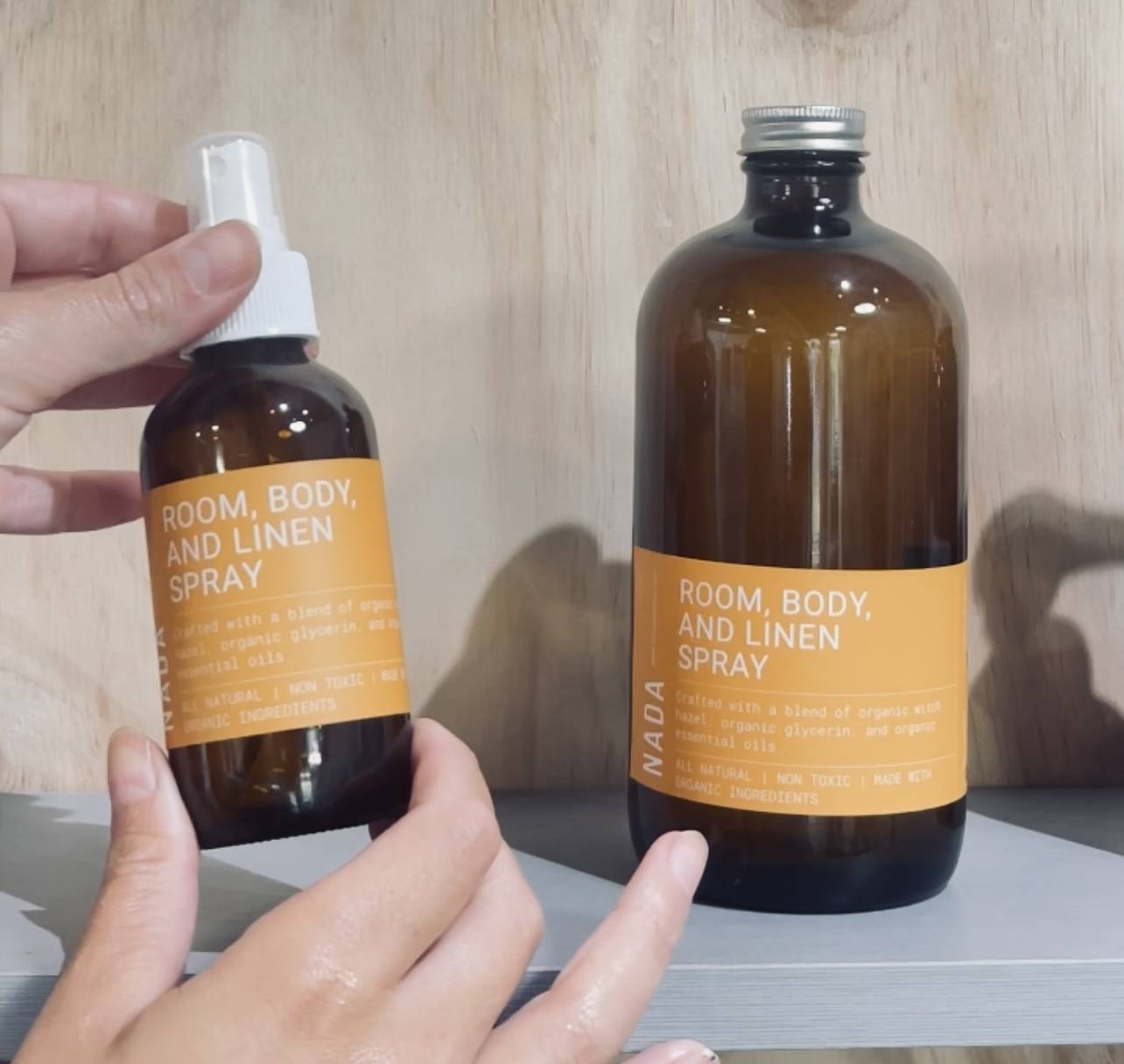 Refillable + available in bulk refill sizing

Free of synthetic fragrance
At The Nada Shop, we have a wide array of products for every sustainable laundry routine. Whether your clothes and bedding are being washed in your home, a dorm, or a communal laundry room - our products are always non-toxic and free of synthetic fragrance (scented with pure organic essential oils only) making them the sustainable and earth-friendly choice, sufficient for any type of machine.
All of our laundry detergent products are highly-concentrated and require a small amount for each load - ensuring a smaller carbon footprint and cost effectiveness.
Bring containers to fill up at our retail store or shop our pre-filled sizes.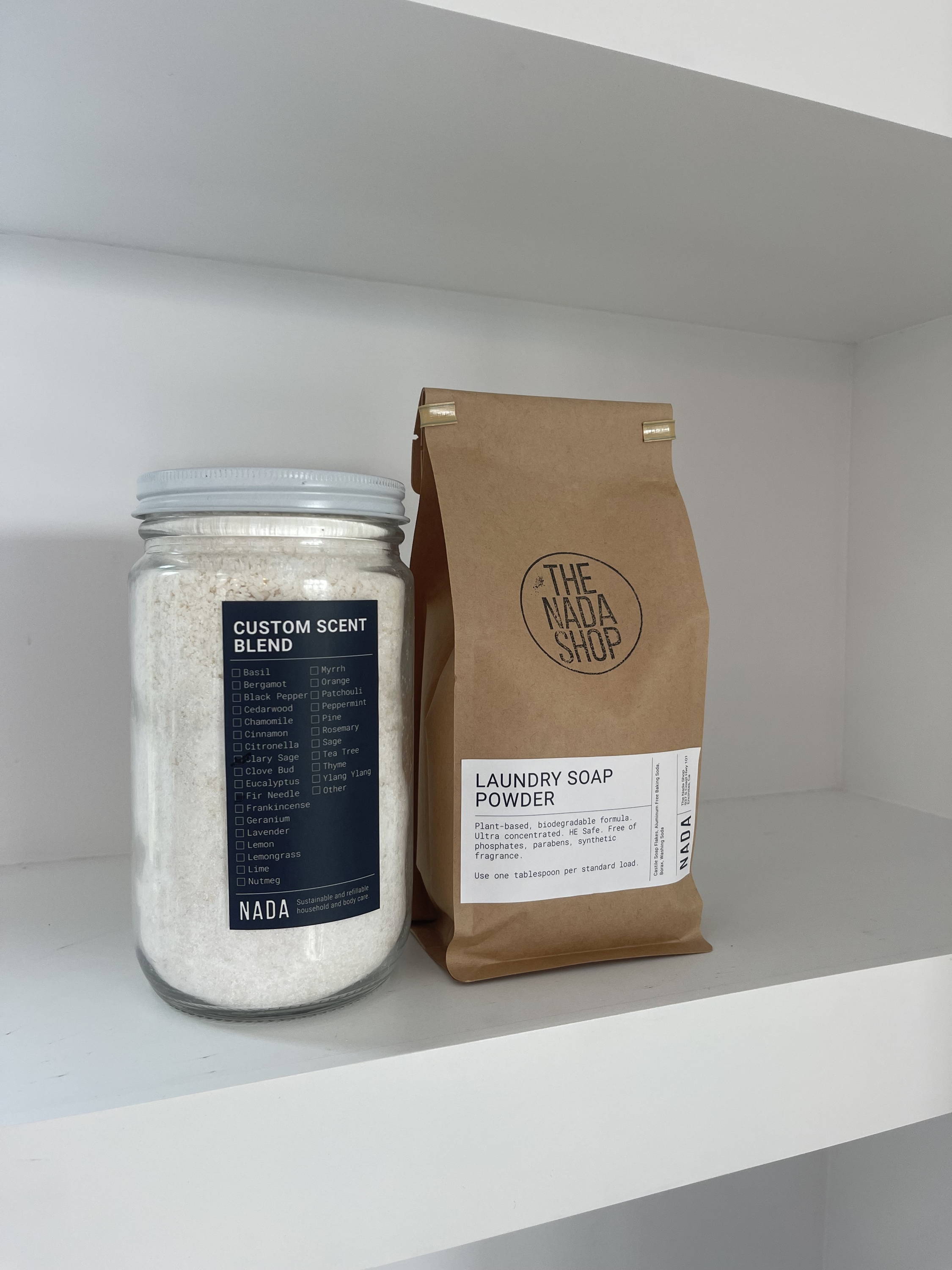 Concentrated Liquid Laundry Detergent

Laundry Soap Powder (Borax Free)
IT'S LIT, THE BODY LOTION CANDLE 🕯
Our signature lotion candle doubles as a body moisturizer. Once extinguished massage the oil into skin for all-over nourishment. Plus, the organic beeswax helps purify the air around you as its lit. Perfect to light during late-night study sessions or to wind down at the end of day, our organic Lotion Candle will put everyone in a better back to school groove. Once your candle is burned through and the jar is empty, repurpose your glass jar or return it to our shop for a credit off your next candle.
Our favorite way to use it: Light the candle before getting into the shower and extinguish after and massage into skin for your own personal, spa experience.
Available in mini 4 oz and bulk 9 oz candle sizes.
Made with certified organic ingredients

Features a wooden wick for a clean and slow burn, minimal carbon, soot and debris build up
shop sustainable back to school favorites